It's only within the last year or so that I started to use a setting spray. My skin had been feeling a little dryer then usually and I decided to give the mist a go. I was pleasantly surprised by the results.
Setting sprays can be used to before, during, and after you apply your makeup. The sprays that I have been using are more hydrating, but you can also gets ones that help with oily skin, or ones that help to create a nice glow to your face. I have opted for a setting spray instead of a setting powder because of my dry skin. Much to my surprise, the spray feels so refreshing and sets my makeup beautifully.
I had tried a few other brands, but my go to at the moment is Caudalie's Beauty Elixir. It's incredibly soothing, and give my face a nice glow. The scent is also very refreshing.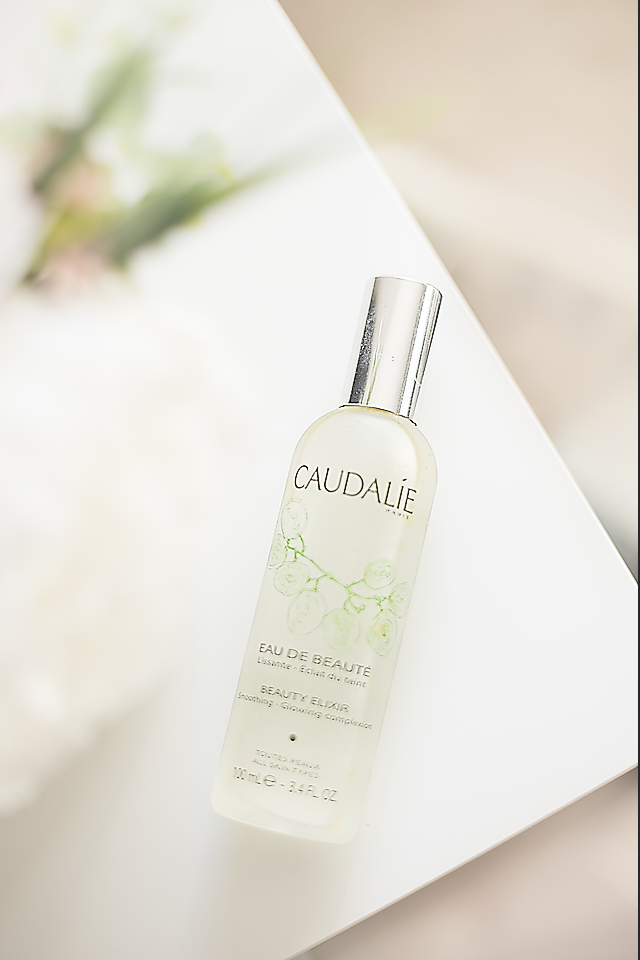 Is it worth the price tag? Honestly, I'm not sure, but I will say that it is better that most of the setting sprays that I have tried. It does hydrate my skin, and combat some redness, and makes my skin look nice and fresh, but I'm sure there are others out there at cheaper price that can do something similar. In the meantime, I am going to use every drop of this hydrating spray. Sephora carries it so feel free to check it out.